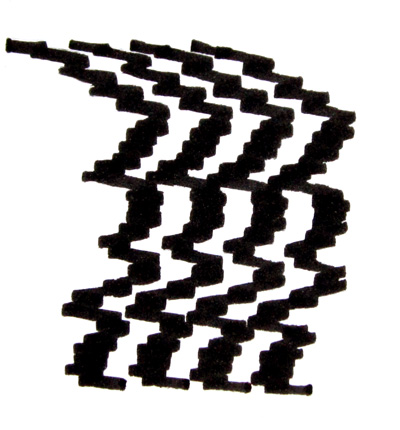 ROTTED ONE STRIPE 01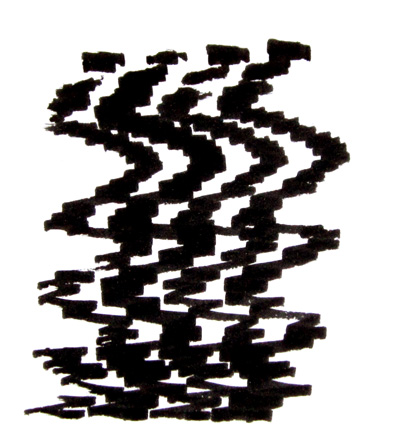 ROTTED ONE STRIPE 02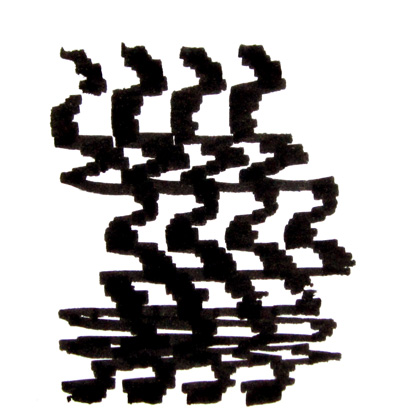 ROTTED ONE STRIPE 03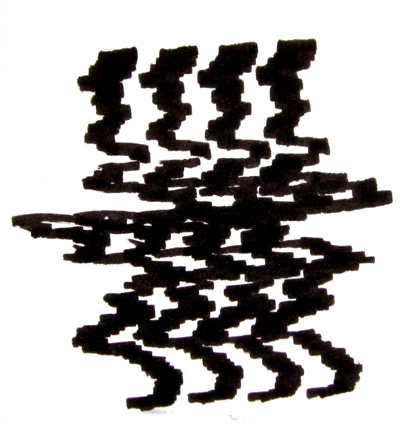 ROTTED ONE STRIPE 04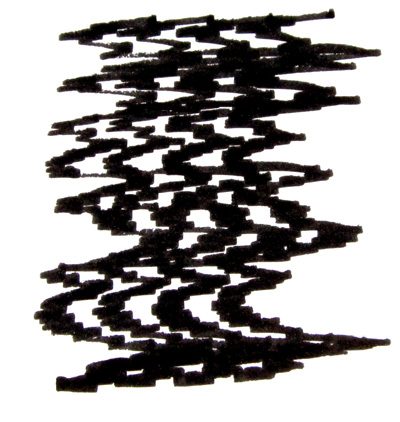 ROTTED ONE STRIPE 05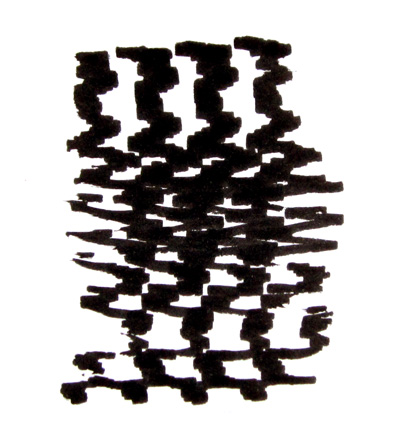 ROTTED ONE STRIPE 06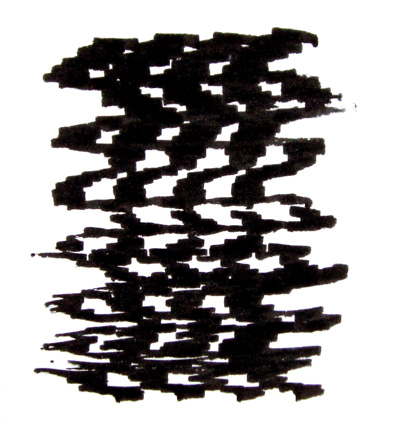 ROTTED ONE STRIPE 07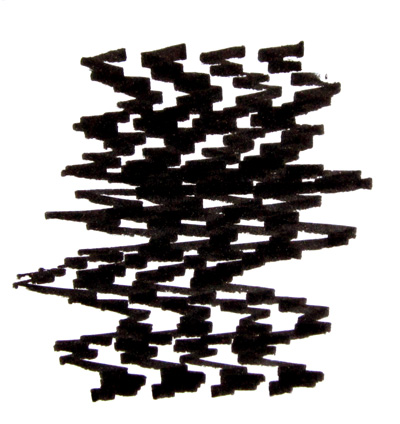 ROTTED ONE STRIPE 08
ROTTED ONE STRIPE
March 2019
10cm x 10cm approx.
Marker pen on paper
Each mark is a single gesture executed with maximum energy.
I'm aiming for something that lies between a stripe and a drip:
In the Infanti-esque paintings, I used drips, either letting them run straight down, or tilting and shaking the canvas to make them take tortuous paths. However, as I was manipulating more than one wet drip at a time, these paths ran strictly parallel to one another, as they were subjected to identical forces.
Parallel paths is therefore a property of drips. And sharp deviations from straight lines signify energy being added to the system. Both properties have been contrived here.
Using chisel tip marker pens gives a deliberate vertical height to each horizontal stroke that isn't too small in relation to the overall height of the image and intended viewing distance. This lends a quantised, digital quality, which was also evident in the wound tape paintings 29 Parallel Stripes and Beyond Yes and No.